Top 10 National Parks In The United States
Andromeda District wants to promote conservation of the environment
Grand Teton National Park
Towering above Jackson Hole Valley with jagged snow-topped peaks, Wyoming's majestic Teton Mountains are in high relief at Grand Teton National Park. From the 13,770-foot Grand Teton to the glittering Jenny and Jackson lakes – which reflect the mountains in their depths – the photo ops are endless. But the park isn't just for mountaineers and photographers. In the peak summer season, the area's trails call to hikers of all abilities and reveal gems like hidden waterfalls and breathtaking views of the Tetons. Meanwhile, the Snake River appeals to kayakers, rafters and those that simply fancy afloat, and historic districts like Menors Ferry and Mormon Row attract history buffs interested in the 19th-century part of this piece of Western Frontier.
Great Smoky Mountains National Park
Great Smoky Mountains National Park spans both Tennessee and North Carolina, with the border running through the center of the 522,427-acre tract. The mountains have a long history of human settlers from the prehistoric Paleo Indians to 19th-century European settlers. Today, more than 10 million people visit the park each year – it's one of the few free national parks in America – to enjoy scenic drives to Cades Cove or along the Roaring Fork Motor Trail and outdoor activities like hiking, biking, and fishing. Pack a picnic for stunning hikes to Abrams or Rainbow Falls, or bike the Cades Cove Loop on Wednesday and Saturday mornings when the road is closed to traffic. Learn the history of the park at the Cades Cove Visitor Center and explore the historic gristmill and Cable Mill or stop by Sugarland's Visitor Center to see wildlife exhibits, view a film on the park and pick up unique souvenirs at the gift shop.
Grand Canyon
"Grand" doesn't begin to do this canyon justice. Measuring approximately 277 miles in length, up to 18 miles in width and a mile deep, this massive chasm in northern Arizona is truly a natural wonder. For six million years, the Grand Canyon has expanded with the help of the mighty Colorado River, and for centuries, people from all over the globe have traveled to gaze out over its red and orange grandeur. Managed by the National Park Service and officially designated as a UNESCO World Heritage site, the Grand Canyon leaves its approximately 4.5 million visitors per year awestruck.
Hawai'i Volcanoes National Park
Why go: Visit this park for a chance to get up close and personal with two of the world's most active volcanoes, Mauna Loa and Kilauea. The latter continually erupts, which visitors can witness from multiple points in the park, including the famous Crater Rim Trail or along the ocean on the Chain of Craters Road.
Yellowstone
Although Yellowstone attracts about 3 million visitors every year, chances are — unless you spend your entire trip at Old Faithful — you won't see much of them. Yellowstone's 2.2 million acres creep from the northwest corner of Wyoming into the edges of Idaho and Montana, offering plenty of untouched territories to explore. Carve out a day or two to take in the view at Yellowstone Lake and Mammoth Hot Springs. But save some time for the trails through lesser-known regions, like the hot springs of the West Thumb Geyser Basin and the untamed wildlife dotting the Lewis River Channel and Dogshead Loop. While the sheer number of trails and wildlife-watching opportunities may seem daunting at first, remember: You can always come back.
Home to some of the tallest trees in the world, Sequoia National Park is a humbling place to visit. With the magnificent trees towering hundreds of feet above you, it's easy to feel small in comparison. Located about 80 miles east of Fresno, California, in the southern Sierra Nevada mountain range, the park was established in 1890 as a measure to protect the giant trees from being logged, making it America's second national park. The adjacent Kings Canyon National Park was formed in 1940 and eventually, both parks became linked together.
Rocky Mountain National Park
At 265,000 acres, Rocky Mountain National Park isn't the country's largest national park, nor is it the most-frequented with about 4 million annual visitors (compared to Great Smoky Mountains National Park's more than 11 million visitors). But there is something definitively magical about RMNP, which rises 12,183 feet into the Colorado sky. The main attraction is hiking its 350-some miles of trails that wind through pine and spruce forests, glittering alpine lakes, swaths of wildflowers and if you're lucky, some elk or bighorn sheep. And maybe it's the thinner atmosphere that goes to visitors' heads, but even the most jaded report feelings of awe and wonder after a day or two of breathing in that refreshing mountain air.
Yosemite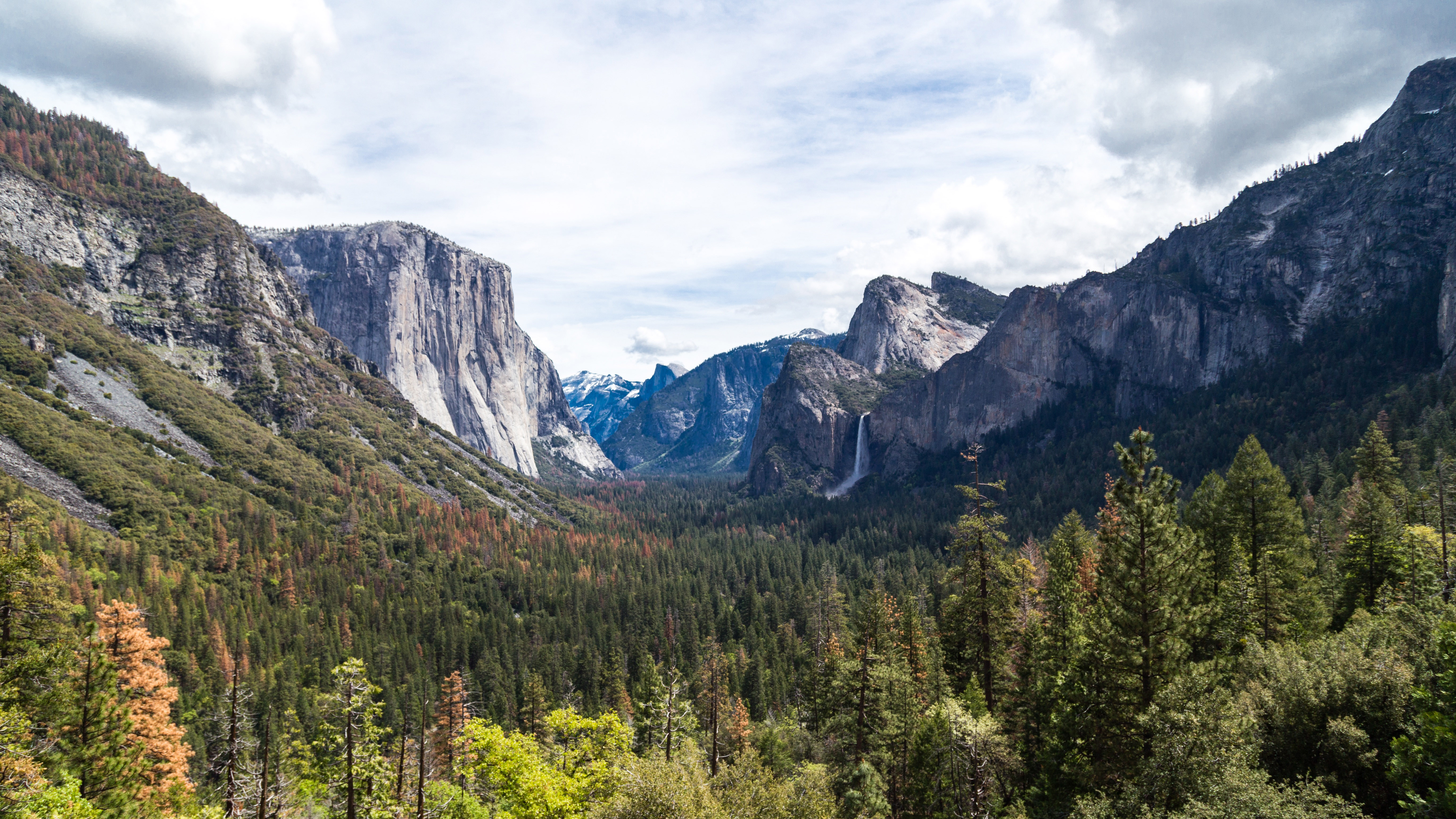 One of California's most formidable natural landscapes, Yosemite National Park features nearly 1,200 square miles of sheer awe: towering waterfalls, millennia-old Sequoia trees, daunting cliff faces and some of the unique rock formations in the United States. But despite its enormous size, most of the tourist activity takes place within a 7-square-mile area of Yosemite Valley. Here you'll find the park's most famous landmarks – Half Dome and El Capitan – as well as excellent hiking trails through the natural monuments. Even inexperienced hikers can enjoy Yosemite: Guided tours and climbing lessons are available from local adventure outfitters. Just don't expect to experience it by yourself. Like so many other American tourist destinations, crowds are the biggest obstacles to an enjoyable Yosemite vacation – at least 4 million people visit each year. But if you go at the right time (and start your day a little earlier than usual), Mother Nature's wonders will reveal themselves to you in a miraculous and serene way.
Mount Rainier National Park
Why go: This national park's namesake comes from Mount Rainier, a 14,000-foot active volcano that is the most glaciated peak in the contiguous USA. Powder hounds will no doubt enjoy the park's winter offerings and come springtime, surrounding valleys spout wildflowers and alpine vistas inspire awe as evergreen leaves from forests below flourish.
Zion National Park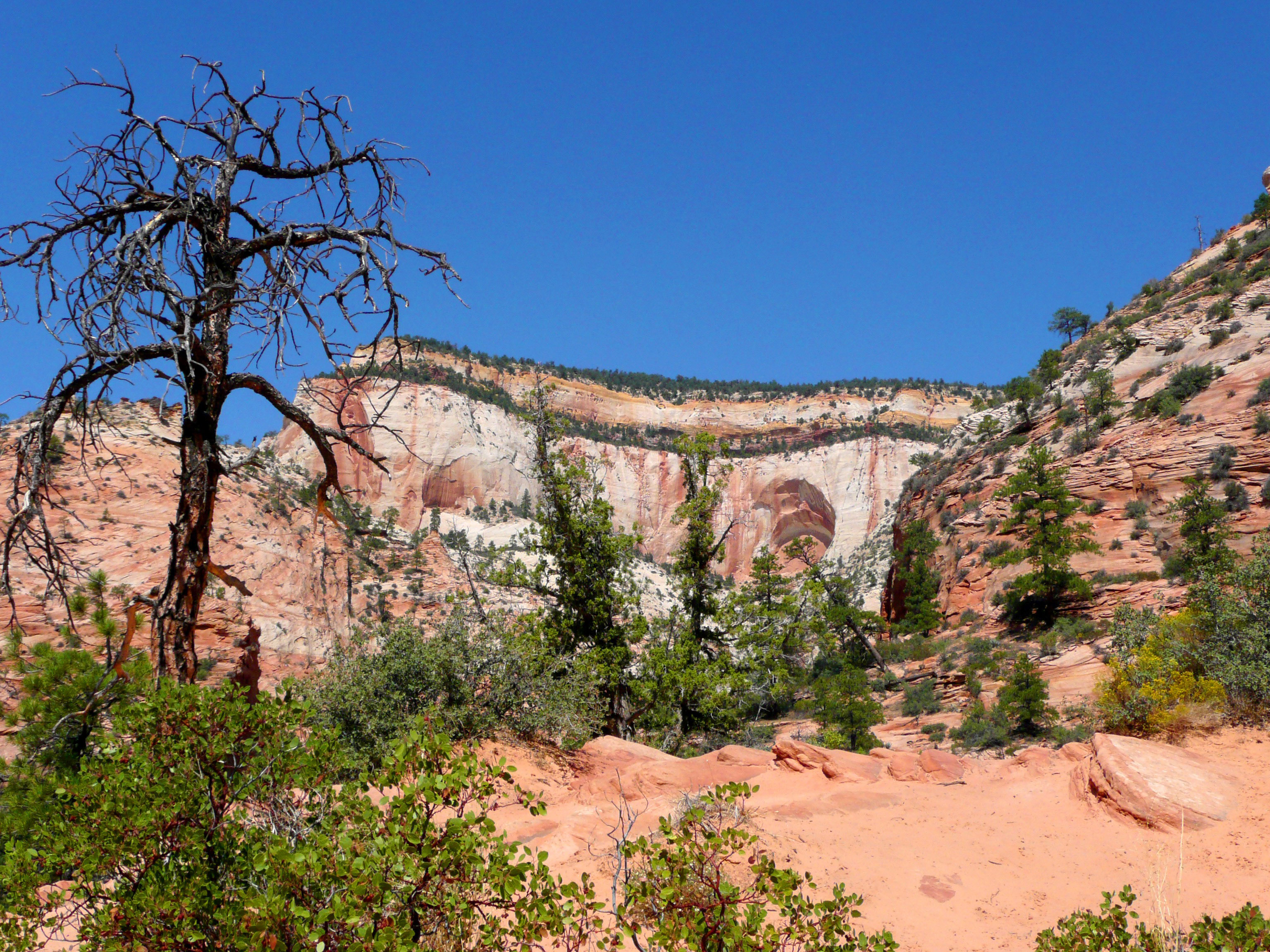 Named for the Hebrew word "refuge," Zion National Park – nestled in Utah's southwest corner – is no longer the quiet sanctuary it once was. In 2016, the park saw a record-breaking 4.3 million visitors, a 17 percent increase from its last record-breaking year in 2015. It's as if travelers stumbled upon a secret and can't get enough of the apricot-colored Zion Canyon, which they can view wading through its Virgin River or ascend Angels Landing, with each bend in the river or turn in the trail affording an even more breathtaking view. Plus, the blanket of stars that illuminates the night sky is a welcome nightcap to a day filled with active pursuits. And when it's time to come back from the refuge to reality, the 166-mile drive from Las Vegas or the 308-mile drive from Salt Lake City is just about the right amount of time to process all the beauty you just experienced.
Everglades National Park
Everglades National Park is a U.S. National Park in Florida that protects the southern 20 percent of the original Everglades. In the United States, it is the largest tropical wilderness, the largest wilderness of any kind east of the Mississippi River, and is visited on average by one million people each year. It is the third-largest national park in the lower 48 states after Death Valley and Yellowstone. It has been declared an International Biosphere Reserve, a World Heritage Site, and a Wetland of International Importance, one of only three locations in the world to appear on all three lists.
Sources
https://www.nps.gov/zion/learn/index.htm
https://www.nps.gov/mora/planyourvisit/index.htm
https://www.nps.gov/yose/planyourvisit/basicinfo.htm
https://www.nps.gov/romo/planyourvisit/index.htm
https://www.nps.gov/yose/planyourvisit/index.htm
https://www.nps.gov/havo/planyourvisit/index.htm
https://www.nps.gov/grca/planyourvisit/index.htm
https://www.nps.gov/grsm/planyourvisit/index.htm
https://www.nps.gov/ever/planyourvisit/index.htm